Dr. Russell Baker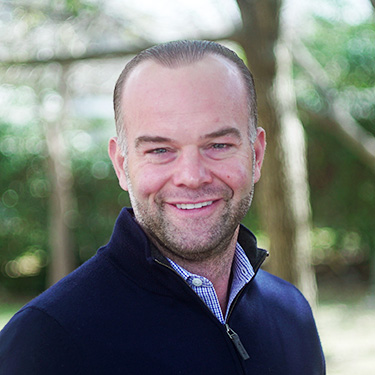 Dr. Russell Baker is a licensed chiropractor and the founder of Baker Chiropractic Centers. He has been freeing residents of the Pflugerville community from pain using chiropractic care for over 18 years. He is committed to a "whole person," results-based approach that garners happier, healthier lives for his patients. This approach involves looking deeper than surface level symptoms in order to attack current traumas from every underlying cause.
Dr. Baker is consistently expanding his education with new technologies and certifications. He is also passionate about the Pflugerville community, and is heavily involved with the local Wonders and Worries charity as well as Grace Covenant church. He also enjoys spending his free time with his family, and exposing his two daughters to the bounty of the great outdoors.
Certifications And Associations
Dr. Russell Baker is a board-certified chiropractor. He earned his doctoral degree from the prestigious Texas Chiropractic College, a unique curriculum that allows for heavy hospital rotations. He is trained in accident kinematics and biomechanics in traumatology from the Spine Research Institute of San Diego, where he trained under the renowned Dr. Arthur Croft.
He also holds certifications from the Whole Person Institute and the American Academy of Disability Evaluating Physicians.
Dr. Baker is also associated with the International Chiropractor Association, the American Chiropractor Association, the Texas Chiropractor Association, and the Patriot Project.
Above And Beyond
Dr. Baker stands out as one of the most experienced and empathetic chiropractors around. He truly cares about treating each individual patient like family. His specific training and background in sports medicine, kinematics, and traumatology really make a difference in allowing him to make a uniquely tailored treatment plan for every patient that walks in the door.
Start Your Journey To Optimal Health Today
Dr. Baker has serviced over 10,000 patients in the Pflugerville area. Contact us today to begin your journey to a uniquely tailored program towards pain management and improved health and wellness.

Dr. Russell Baker | (512) 989-8111